Hostel Facility
The campus consists of Several well built hostel blocks,both for girls and boys with capacity of 3000 students. Each hostel consists of a separate mess, administrative office, warden quarter. In addition to well furnished rooms, the hostel is complete with facilities like free hi speed Wi-Fi connection, gymnasium, medical center and other amenities for shopping, sports, recreation and entertainment. A shopping complex, consisting of about 20 shops, is constructed in the vicinity of the hostel blocks and caters to the daily needs of the students like groceries, stationery, laundry and grooming.
Sports and Recreational Activities : Students can use GYM and Sports activities like, Volley Ball, Cricket, Foot Ball, Swimming, etc. at Vikram Nail Sports Complex. Professional Coach are available for all the activities.
Laundry Service : Laundry service is available at Campus shopping Centre on the payment basis.
Stationery Store and Groceries : Stationary store is available at the campus shopping campus center. Groceries store is not available on the campus.
The following arrangements have been made to ensure the security of the inmates of the hostels:

Security check at the main gate of each Hostel.

Individual security guard at each hostel building.
Lady Warden at girl's hostels.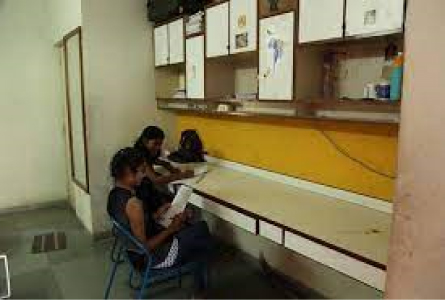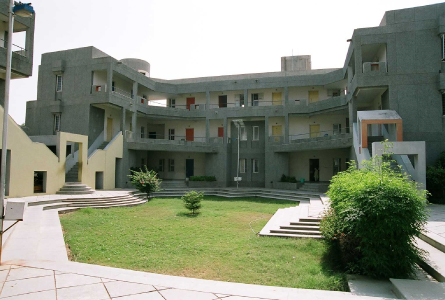 Shopping Center
A well equipped shopping centre meeting regular demands staff members and students has been established on the campus near to the staff quarters and the hostels. The shopping center helps the students meet in their routine needs for milk, bread, groceries, stationary items, hair cutting facilities, various food items, ironing, cold drink etc. The shops in the shopping centre are run by properly permitted business persons coming from nearby areas to Ganpat University. The shops remain Open up to around 9:00 PM so that the requirements of the persons living on the campus can be satisfied.
Mess
School has well equipped kitchen and provides good quality of food. Hostel provides a mess facility for breakfast, lunch and dinner in the safe hygiene environment.